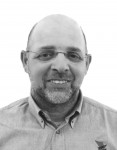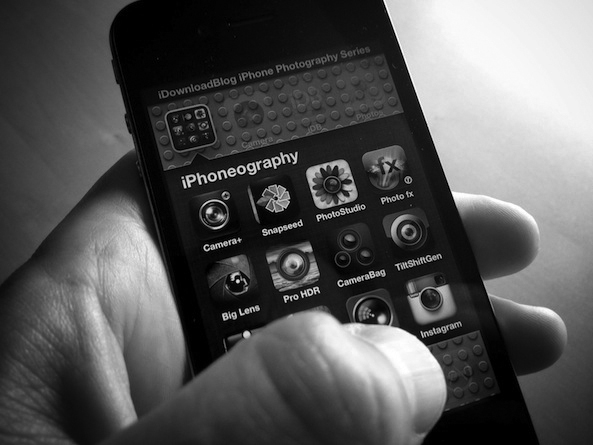 10 Great Apps for Facility Managers
Posted by Angelo Bramani, on Apr 18 2014
We've taken app reviews from The Next Web, iTunes, Techcrunch, Mashable, Lifehacker and other sites to put together a list of 10 great apps for facility managers.
Are you addicted to your smartphone? Don't worry, you're not alone. And although there is a lot of negativity surrounding our increasing dependence on smartphones and the internet, there is also an opportunity to become more productive than you have ever been before
Where possible, we have chosen apps that run on both android and iOS platforms. However, for apps not available on Android, you should be able to find something similar by searching Google Play.
This app has been a huge hit amongst everyday professionals that need to easily view their schedule, quickly add new events as well as receive updates on weather. The app syncs with Google Calendars so you don't need to be adding events in more than one application – just use Sunrise. This app is something every facility manager can utilise.
For those that aren't using the iPhone (or don't like the above app), you can try Cal. Especially for task masters, this app syncs with whatever calendar you use but also integrates with Any.do (team behind Cal) so you can link your events to deliverables. Contacts, maps and social integration works seamlessly and for all the high flying facility managers, there is even a one-click option to order an Uber car.
As a facility manager you most definitely have a myriad of things to organise and plan. So a paper to-do list just doesn't suffice anymore. Well, this app appropriately called Clear, makes writing (and ticking off) a to-do list simple and satisfying. Use it in combination with your calendar apps and you will have a powerful way to stay on track through the day.
4. Toggl (iOS & Android, free)
Although you might now find it necessary to be timing your every moment of every day, Toggl is a great little tool that helps you gain an idea of how much time you really are spending on tasks. Too often do we underestimate how quickly we can complete a task only to discover that we have taken way too long. Toggl puts it all into perspective for us. Added bonus is that you can use the app both online and offline – perfect for the daily commute.
5. Google Drive (iOS & Android, free)
If your company uses Gmail as their email service then Drive is an absolute must have app. This is one that you'll probably use on your laptop or desktop more so than your phone but it's handy to have on the mobile device too. The app allows you to create a document, presentations or spreadsheet and after sharing, everyone can work from the same file rather than emailing copies back and forth. You'll save a bunch of time with this one!
6. Sleep Cycle Alarm Clock (iOS, 0.99)
As a facilities manager, you're time is precious. But don't forget that bedtime is just as important as your hours on the job. Sleep Cycle is a nifty little app that analyses your sleep by measuring movement and noise. Once you wake up (the app also contains an alarm function), you are able to view a chart that shows the periods of deep and light sleep throughout the night. The alarm is also smart, waking you up at the best time based on your light sleep cycle.
7. Occupational Health and Safety (iOS & Android, free)
Your job as a facilities manager is maintain OH&S in the organisational environment at all times. This great app is designed to help you achieve this. Using industry updates, webinars and topics from featured experts will help you stay up to date on the latest OH&S news.
8. Financial Calculator (iOS & Android, AUD13.99)
Financial Calculator contains a set of calculators, such as Return on Investment Calculator, Break Even Point Calculator, Credit Card Payoff Calculator, Compound Interest Calculator, Scientific Calculator, Discount and Tax Calculator, Unit Convert Calculator, Tip Calculator. More calculators are coming soon which makes this the perfect companion for a facilities manager.
9. IFTTT (iOS & Android, free)
IFTTT (pronounced "ift) lets you create powerful connections with one simple statement: "if this then that." Employ the triggers and actions of channels, such as Dropbox or Instagram, to automate your actions and streamline your online productivity. For example, "if the weather forecast is rain tomorrow then send me a text message". This app has the potential to become your very own personal assistant.
10. Logistics Expert (iOS & Android, free)
After all of this work, you deserve to spend some time relaxing and winding down. Logistics Expert is a great game that is challenging, entertaining and captivating. The goal of the sliding block puzzle is to make room for the lift truck by moving around the boxes, pallets and other cargo items that are standing in the way. If you do feel guilty about taking some down time you shouldn't because this game helps to exercise your important spacial and logistic skills. Two birds, one stone.
Have we missed an app you can't live without? Let us know! We'd love to hear how you make the most out of your day with apps.